Get your future revenues today
Receive an advance on your subscription revenues to achieve more for your business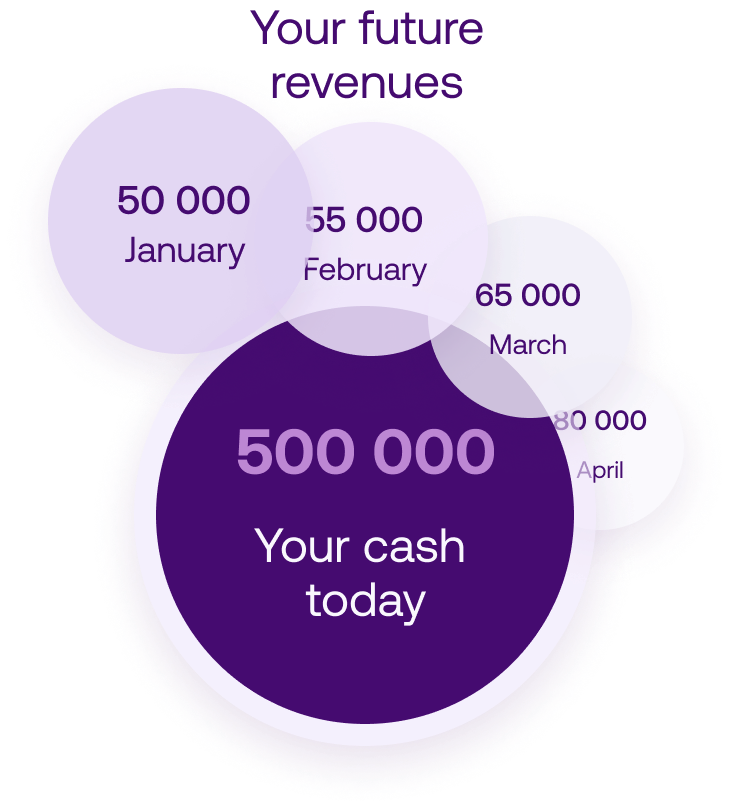 "Float has been of great help for me as a founder to cover cash flows gap. I´ve had a great experience and would highly recommend Float."
Siam Choudhury | CEO
You can achieve more with Float's non-dilutive capital
Build a Bridge
Close a temporary liquidity gap to help you get you to the other side.
Boost your growth
Invest in marketing, hire talent or anything else you might need to increase your company's growth.
Create a Buffer
Ensure peace of mind with sufficient cash in the bank account.
Leverage equity
Mix debt with VC equity to remain capital-efficient
Extend your Runway
Is raising capital right now not the right time? Defer your next fundraising to achieve a higher valuation.
Invest in profitability
Implement cost savings that require a cash-out
Who do we fund?
SaaS and other subscription businesses
12+ months of revenue history
Revenue growth >20% year-over-year
Annual recurring revenue of 50k–5M+ EUR
The most founder-friendly loans in Europe
Keep full ownership
Get funded without dilution or share pledges. We believe you deserve to have the majority of ownership and control in your company.
No personal guarantees
We see your recurring revenue as security for the loan. There is no need for personal guarantees or pledges from you or your board.
Fixed upfront interest
With our loans you pay all interest at the start. No hidden fees or scary surprises. You know exactly how much it will cost from the begining.
Try before you buy
Get a credit offer and try our loan configurator for free without any commitments or charges.
We keep your data secure
Connected data needed to assess your credit rating is
safe and private
with us. NDA option available.
Two-Factor Authentication
Login with BankID in Sweden & Norway, MitID in Denmark.
Servers in the EU
Your connected data is safely stored on servers in Sweden and in Germany.
Read our terms
Your funding partner to grow with
Do you want to know more?

We're here to help and answer any questions you might have. We're looking forward to hearing from you!